A GATHERING OF VOICES AND A LITTLE ROCK 'N ROLL FEATURING: LINDA MCRAE, PENNY JO PULLUS, MIKE YOUNGER & KAY MIRACLE  
A Gathering of Voices promises to bring a range of creative diversity that spans genres. Collective activism drives change. From grassroots action to wide-scale momentum, we can all embrace equity. Forging gender equity isn't limited to women solely fighting the good fight. Allies are incredibly important for the social, economic, cultural, and political advancement of women. We would love to be included in your festivities.

We will each be performing short solo sets coming together to play a few songs at the end. We are happy to accommodate your needs and can tailor set lengths to suite your timeframe. If you would be interested in having us perform at your venue please contact:
Linda McRae Lmcrae42@gmail.com 615-952-2469 or
Penny Jo Pullus pjpullus@gmail.com 512-413-6249

Thank you for your time and all the best
Linda McRae and Penny Jo Pullus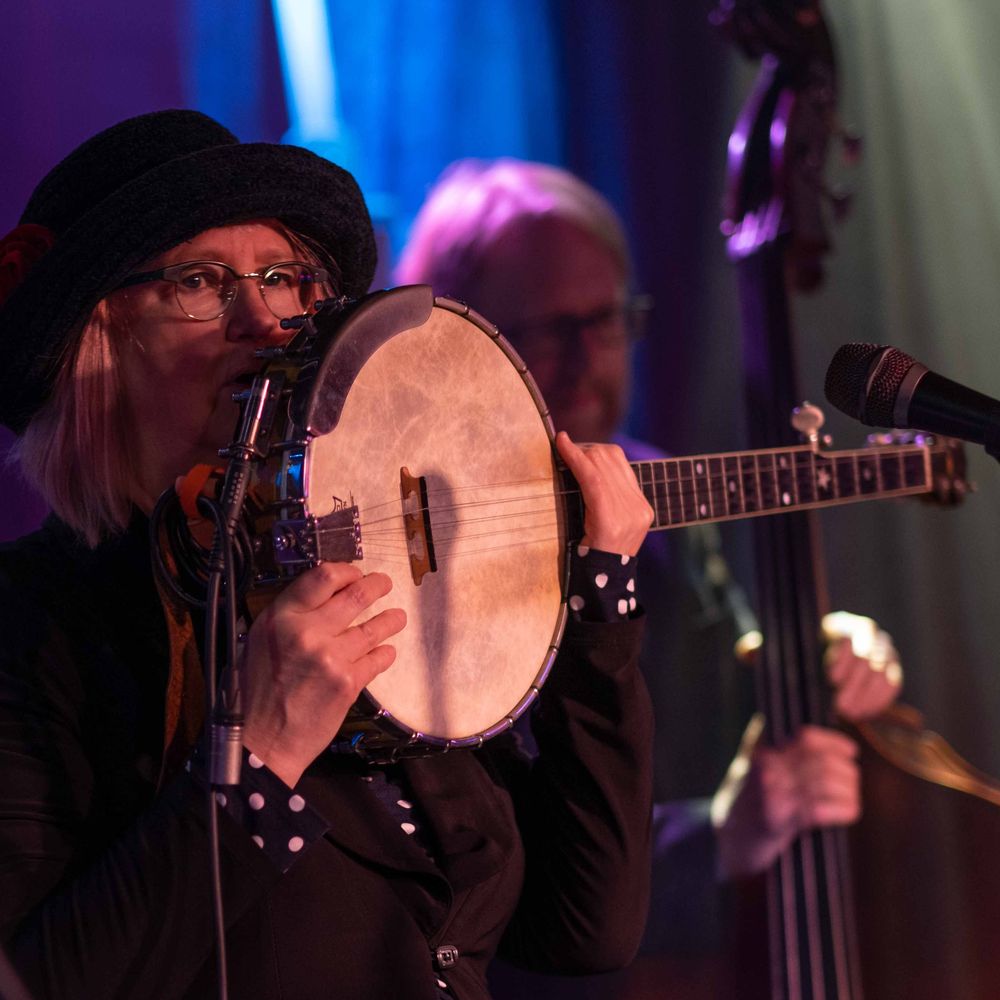 LINDA MCRAE (Dan Keller Photography)
Linda McRae Is a Canadian born, Nashville based multi-instrumentalist with 30 years' experience touring and teaching both nationally and internationally. A singer-songwriter musician of the old school you may think you know what she's is up to; that is until she throws you a curve with a new twist: David Bowie on Banjo! Linda's love of Canadian, American and British music resulted in multiple band configurations from roots-rock to punk to folk. These bands included platinum recording group, Spirit of the West. Her deep contribution to the Canadian music scene resulted in her being honoured as a British Columbia Entertainment Hall of Fame "Pioneer" inductee. She has performed in venues as diverse as the Orpheum Theatre with the Vancouver Symphony to New Folsom Prison with the "in house blues band" where she facilitates writing workshops for the inmates.
These experiences lead to the creation of Express Yourself Writing Workshops currently being presented across North America.
LINDA MCRAE'S WEBSITE: https://lindamcrae.com
PENNY JO PULLUS
It has been during her tenure in Austin, TX that Penny Jo Pullus has found her musically eclectic and organic ideal, a heady, smoky combination of roots and pop styling's that now defines her unique and soulful sound. Penny Jo truly is in her element as she charts a musical course squarely between Roseanne Cash and Lucinda Williams but with a hip shake and a nod to the Stones and the Ronettes. Hers is a great big voice, a mighty twang that takes a song, whether she writes it or not, and makes it real – breathtakingly, unmistakable. As William M. Smith writes it in Rockzilla World, "Pullus's vocal attraction lies in her ability to alternate between hellcat on a tear and the girl next door."
Penny Jo stands firmly at the helm of the Independent Women's music community as President and Founder of non – Profit, TeXchromosome, advocates for women in music. PJ is "driving the bus" for their international terrestrial Radio series. Dedicated to showcasing women independent artists.
PENNY JO PULLUS' WEBSITE:          http://www.pennyjopullus.com /  
TEXCHROMOSOME:                          https://texchromosome.org/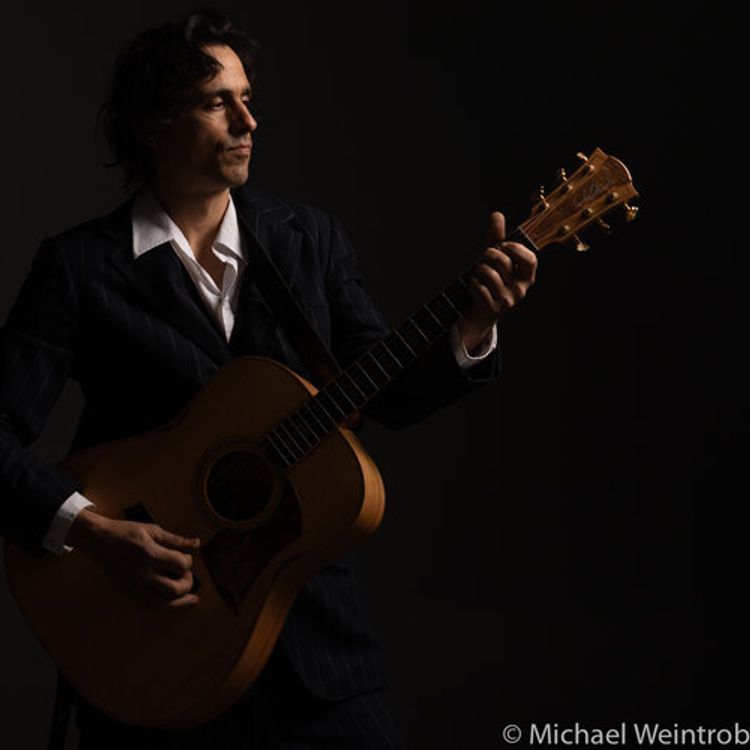 MIKE YOUNGER
Born in Halifax, Nova Scotia, Mike Younger left home at the age of 17 and cut his teeth as a fledgling street performer in Toronto and Vancouver. At the age of 20, he headed to New York City to seek out the 60's folk renaissance remnants. It was years later, while performing live on WWOZ in New Orleans, that he caught his first break with a music publisher who heard the broadcast. Soon after, Mike traveled to Nashville to record demos, and his recordings reached the ear of Rodney Crowell. When Mike signed his first record deal, Crowell stepped in as producer, and together they turned out Somethin' In The Air in 1999.
"No-shit poetic realism with a tendency to museum qualities..." - Rodney Crowell, artist
With the ghosts of Levon Helm and Jim Dickinson looking on, Mike Younger triumphs over adversity to reclaim and complete his lost album some 20 years later. "BURNING THE BIGTOP DOWN" 
MIKE YOUNGER'S WEBSITE: https://mikeyounger.com/bio/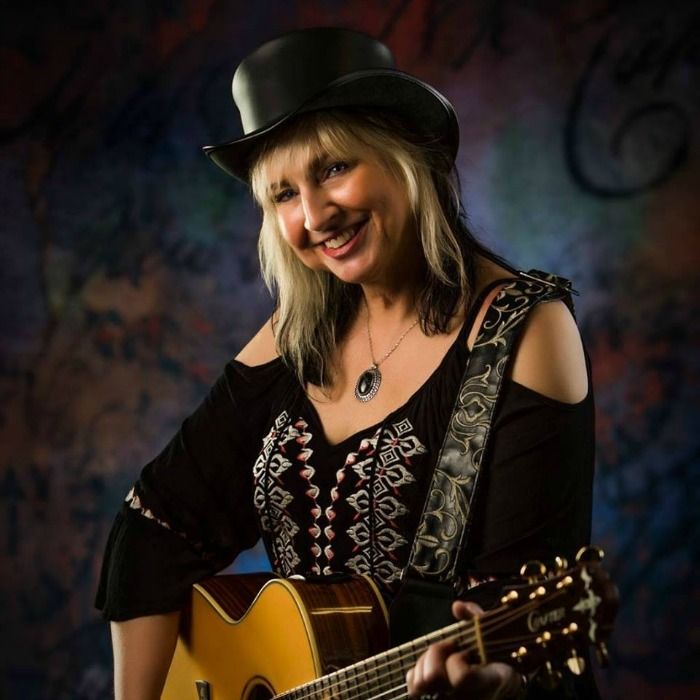 KAY MIRACLE
Americana Singer/ Songwriter KAY MIRACLE performs as a soloist and was the founder and lead singer for two original Americana bands "Kay & the Miracle Cure", a "Folk Roots" group, and the Outlaw Country band the "Ghost Town Ramblers".
Kay has showcased her original songs at the " SXSW Women" TeXchromosome" showcases in Austin TX, as well as "Highway Woman" radio show while touring with  "Last Honky Tonk Train" songwriter series. "Kay & the Miracle Cure" released "Buck Naked Demos" which has received national airplay on "WOS Radio", "LadyLake Productions", "Song Trader", "Song Ladder", and selected for the "Independent Music Awards". Both "Kay & the Miracle Cure" and "Ghost Town Ramblers" have appeared at the "Native American Stage of Nations" at the Blue Rain Ecofest in Syracuse NY, the "American Roots Historical Songwriter Series", and various festivals, and TV shows. Kay continues to record her extensive portfolio of music.
KAY MIRACLE'S WEBSITE: https://kaymiracle.com/